LEHVOSS Group
Since 1894 the world of chemical and mineral specialities has fascinated us in its different varieties.

Founded as Lehmann&Voss&Co. in Hamburg we first focused on the trade of chemical raw materials. But our curiosity and our intention to provide our customers with the best solutions lead us to expanding our trade after a few years only. Thus today – 125 years later- we are combining trading, distribution and production under one and the same roof and we are providing different industries worldwide with chemical and mineral raw materials as well as additives and high-quality plastic specialities.

In recent years our enterprise LEHVOSS has developed internationally into a well-established »group« including 15 subsidiaries operating nationally and abroad, with more than 600 employees. And we are truly proud of that!

Our product portfolio includes innovative products, technologies and services as follows: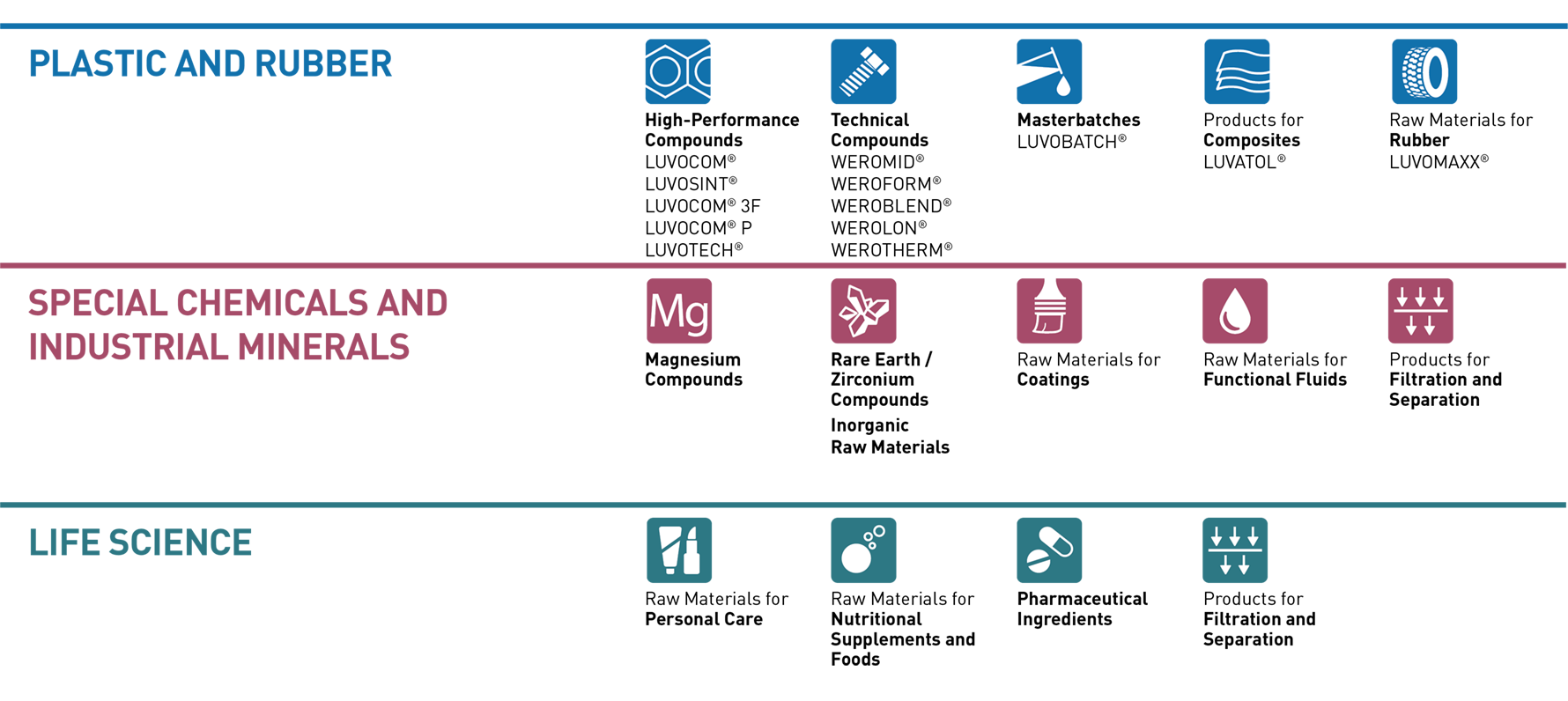 At LEHVOSS we combine tradition & values with innovation & speed. Both for our customers and suppliers we are good business partners – we stand for quality and reliability and work out individual solutions on demand. In 2019 we were once again honoured as leading innovator among small and medium-sized enterprises ("TOP-100-Siegel des Mittelstands") and with our 3D printing technology we are considered to be an industrial pioneer.

Because we love what we do.
We LuV it.
Since 1894.